DANSK KLATREFORBUNDS KLATRE WIKI
Ophavsrettigheder
Dansk Klatreforbund ejer alle rettigheder til denne hjemmeside. Det er tilladt, at bearbejde, herunder ændre og tilpasse, information herfra, herunder også med kommercielt sigte, så længe man krediterer Dansk Klatreforbund og licenserer det nye værk under tilsvarende vilkår.

Bornholm on the Rocks
Så kom den endelig, tyske Karsten Kurz har oversat og bearbejdet hele rockclimbing.dk til tysk og engelsk. Og vi må sige at det er gjort med tysk grundighed. Så skal du til Bornholm og klatre så skal du have den med i ryksækken.
Den kan foreløbig købes hos forlaget Geoquest Publishing House, for 25 EUR + forsendelse.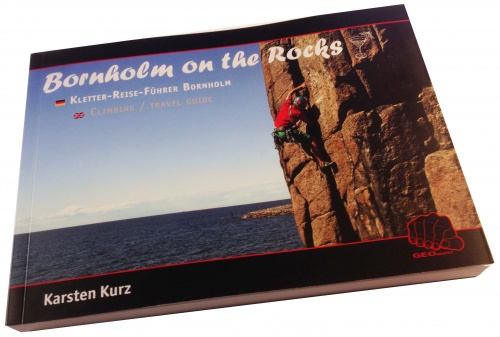 App's til mobile enheder
Vi har fået udviklet versioner af online guiden til mobile enheder. De henter informationen ned på telefonen, så man ikke behøver netforbindelse, der hvor man bruger dem.

App til iOS
Applikationen til iPhone, iPad og iPod Touch kan downloades gratis her:
Klatring på Bornholm
Udviklet af Simon Vogensen.
App's til Android
Applikationerne til android telefoner kan downloades her:
Klatring på Kullen
Klatring på Bornholm
Udviklet af Mads Andreasen.
Den Gyldne Karabin
Den Gyldne Karabin blev i 2011 tildelt Kim Moltved for hans arbejde som webmaster for denne hjemmeside, hvortil han har tage initiativet, og hvortil han har forestået indsamlingen af den store mængde information, som de to online fører repræsenterer. Præmien blev også tildelt ham med særlig tanke på det arbejde, som han har deltaget i på Bornholm. Der er tale om en vandrepræmie, som tildeles en klippeklatreinstruktør, som har udrettet noget særligt inden for dansk klatresport.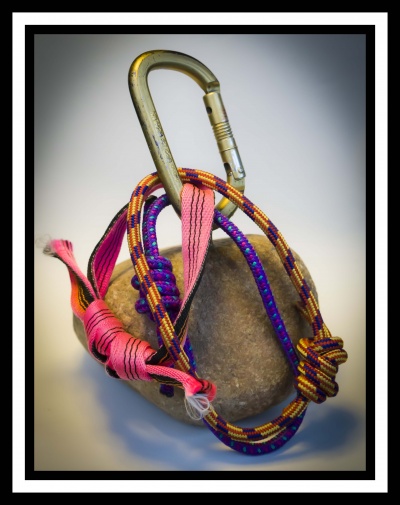 Bornholm Komiteen
Dansk Klatreforbund